Black Friday Sale
Nov.12 ~ Dec.11
Show All Content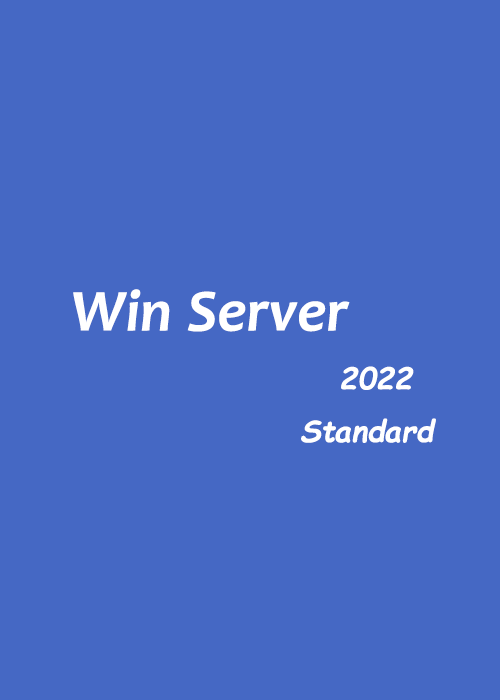 -50%
Win Server 2022 Standard Key Global
【Black Friday Sale】
Platform:

Stock:

Tags:

Region:

Delivery Time 3-5 minutes
Product Description
Win Server 2022 introduces advanced multi-layer security, hybrid capabilities with Azure, and a flexible application platform. As part of this release, we are bringing secured-core capabilities to help protect hardware, firmware, and Win Server OS capabilities against advanced security threats. Secured-core server builds on technologies such as Win Defender System Guard and Virtualization-based Security to minimize risk from firmware vulnerabilities and advanced malware. The new release also provides secured connectivity that introduces several new capabilities such as faster and more secure encrypted HTTPS connections, industry standard SMB AES 256 encryption and more.
Win Server 2022 improves hybrid server management with significantly improved VM management, an enhanced event viewer, and many more new capabilities in Win Admin Center. Furthermore, this release includes significant improvements to Win containers, such as smaller image sizes for faster download, simplified network policy implementation and containerization tools for .NET applications.
Ways to try Win Server:
In addition to downloading the ISO, you can also try the new features through the following ways:
Try it in Azure: Azure provides a great way to test Win Server 2022 with pre-built images.
Choose an edition and an installation option:
Customers who download the full ISO will need to choose an edition and an installation option. This ISO evaluation is for the Datacenter and Standard editions. The Datacenter edition is the most complete edition and includes the new Datacenter-specific features (Shielded Virtual Machines, Storage Spaces Direct, and Software-Defined Networking) in addition to unlimited server virtualization.
Installation options:
Server Core: This is the recommended installation option. It's a smaller installation that includes the core components of Win Server and supports all server roles but does not include a local graphical user interface (GUI). It is used for "headless" deployments which are managed remotely through Win Admin Center, PowerShell, or other server management tools.
Server with Desktop Experience: This is the complete installation and includes a full GUI for customers who prefer this option.
When you complete your evaluation, you can convert your evaluation versions to retail.
Languages:
Chinese (Simplified), English, French, German, Italian, Japanese, Russian, Spanish
Evaluation options:
Win Server 2022 | 64-bit ISO
Win Server 2022 | 64-bit VHD
Win Server 2022 on MS Azure