Black Friday Sale
Nov.12 ~ Dec.11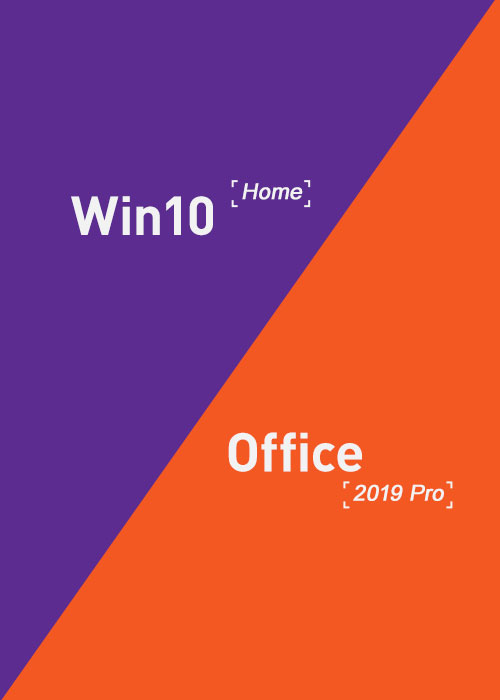 -68%
Win 10 Home + Office 2019 Pro - Bundle
【Black Friday Sale】
Platform:

Stock:

Tags:

Region:

Delivery Time 3-5 minutes
Product Description
The key will be sent via eMail. Please check the spam or junk mail folder too.
This Package includes:
Win 10 Home
Office 2019 Professional Plus
Description of Win 10 Home KEY
Win 10 combines the best of Win 7 and 8 (respectively, 8.1) and adds new, innovative functions to create the best Win OS of all time!
Win 10 Home KEY Features
Enjoy the return of the start menu and the Aero Glass surface, which many users have been missing in Win8
The new, integrated web browser "Project Spartan" that replaces the Internet Explorer, makes surfing and researching in the World Wide Web easier and more comfortable than ever before
New apps facilitate many established functions, ranging from photo management to games, maps and much more - universally on your PC, tablet or mobile phone
The new assistant Cortana offers cross-device voice command, as simple and comprehensive as never before
Automatic updates: Win 10 will always keep up to date, thus ensuring a maximum of security
Xbox on Win links Gaming from the Xbox console and the PC: enjoy cross-platform gaming and easier online play, and always keep in contact with your friends
The Win 10 Store gives you access to thousands of apps: Music, gaming, videos, Office, and much more
... and many other functions!
MS Office 2019 Professional Plus (1 User)
How to use
Step 1: Go to https://www.office.com/setup
Step 2: Sign in with your MS account, or create one if you don't have one. Be sure to remember this account so that you can install or reinstall Office later, without a product key.
Step 3: Enter your Office product key, without hyphens.
Step 4: Follow the prompts to finish the redemption process.
Description
• One-time purchase for 1 PC
• Classic 2019 versions of Word, Excel, PowerPoint, OneNote, and Outlook, plus Publisher and Access
• MS support included for 60 days at no extra cost
• Licensed for home and commercial use
Key Features
The essentials to get it all done. Office Professional 2019 is for growing small businesses who want the classic Office apps plus Outlook, OneDrive, Publisher and Access1. A one-time purchase installed on one PC for use at work.