Halo The Master Chief Collection Steam CD Key Global
Note: This product works on Steam ONLY. Don't work on XBOX.
Old Price: USD 61.13
USD 22.24 Special Price
In Stock
Region: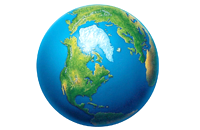 Old Price: USD 85.58

USD 34.24 Special Price

Old Price: USD 40.34

USD 21.11 Special Price

Old Price: USD 24.44

USD 16.21 Special Price
1. In the case of digital products which have already been sent, the return or refund is possible only as long as the acquired product keys have not yet been redeemed! After the product key has been redeemed on the associated activation platform, redemption is excluded since the product key can be redeemed only once.
2. Goodoffer24.com reserves the right to check the product key for validity within seven calendar days. If the test reveals that the product key has already been activated, Goodoffer24.com has the right to refuse payment, since the purchased service has been provided as agreed.
3. As long as the product has not been delivered, cancellation and refund is possible at any time, even after expiration of the 14 days.
4. Customers must inform us by means of a clear declaration by e-mail at service@Goodoffer24.com about the decision to cancel the order.
5. Other reasons for return may be faulty products such as invalid or already redeemed game keys. This must be reported to Goodoffer24.com within 14 days after receiving the delivery by e-mail to: service@Goodoffer24.com. Goodoffer24.com may ask customers to provide evidence for reported problems.
Goodoffer24.com will refuse to refund payments when game keys are reported as being redeemed already after the given time of 14 days after the delivery.
6. Refunds will not be issued due to your dissatisfaction with the product or if your computer does not meet the minimum Product requirements.
For full refund:
1. If customer bought a wrong game or do not want the game anymore, we can refund and take back the key within 14 days (Starting from the purchase date); but the key should not be redeemed.
2. If customer pre-ordered a game, and the key haven't been sent, he can ask for refund anytime before the delivery.
3. If the game key cannot be redeemed as usual, we will make a full refund our sent a replacement key after an examination of the problem.
Partial refund only happens:
When customer bought ≥2 games in one order, and if he asks refund for one of the game in this order,he will get partially refund of this order.
Please note:
If customer cancelled the order, we will pay for all the payments we have received from them, including the delivery costs (except for the additional costs resulting from the fact that you have chosen a different type of delivery than the most favorable standard delivery offered by us) Within a period of fourteen days from the date on which the notice of cancellation has been received by us. For such repayment, we try to use the same payment method you used in the original transaction, unless the payment service does not offer a direct way of refunding a payment in which case we will contact the customer to get information how we may refund the payment in other ways; in no case customers will be charged for these repayment fees.
We can refuse the repayment until we have validated the goods have been found to be in faultless condition; for game keys this means that they have not been redeemed.
If delivery has already been made, customer must immediately contact by e-mail with which they need to inform us about the cancellation.
If the already sent product keys have already been redeemed, reimbursement of the originally paid payment is excluded.
For the first time, the series that changed console gaming forever comes to PC with six blockbuster games in one epic experience. This bundle includes all titles in the collection that will be delivered over time, beginning now with Halo: Reach and ending with Halo 4 in 2020.
Campaign
Featuring Halo: Reach, Halo: Combat Evolved Anniversary, Halo 2: Anniversary, Halo 3, Halo 3: ODST Campaign, and Halo 4, The Master Chief Collection offers players their own exciting journey through the epic saga. Starting with the incredible bravery of Noble Six in Halo: Reach and ending with the rise of a new enemy in Halo 4, the games will release in order of the fictional story. When complete, the Master Chief's saga will total 67 campaign missions.
Multiplayer
Each game released into The Master Chief Collection brings its own multiplayer maps, modes and game types. When finished, the collection will have the most diverse and expansive Halo multiplayer experience to date, with more than 120 multiplayer maps.
PC Settings
PC Settings/Optimizations: Halo: The Master Chief Collection is now optimized for PC and looking better than ever at up to 4k UHD and at 60+ FPS. Many games in the collection will include other setting options like customizable mouse and keyboard support, ultrawide support, FOV customization, and more.