AutoFull Gaming Chair Red and Black PU Leather Footrest Racing Style Computer Chair, Headrest E-Sports Swivel Chair, AF083RPJA
Old Price: USD 426.77
USD 234.72 Special Price
In Stock
Region: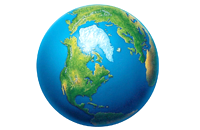 1. In the case of digital products which have already been sent, the return or refund is possible only as long as the acquired product keys have not yet been redeemed! After the product key has been redeemed on the associated activation platform, redemption is excluded since the product key can be redeemed only once.
2. Goodoffer24.com reserves the right to check the product key for validity within seven calendar days. If the test reveals that the product key has already been activated, Goodoffer24.com has the right to refuse payment, since the purchased service has been provided as agreed.
3. As long as the product has not been delivered, cancellation and refund is possible at any time, even after expiration of the 14 days.
4. Customers must inform us by means of a clear declaration by e-mail at service@Goodoffer24.com about the decision to cancel the order.
5. Other reasons for return may be faulty products such as invalid or already redeemed game keys. This must be reported to Goodoffer24.com within 14 days after receiving the delivery by e-mail to: service@Goodoffer24.com. Goodoffer24.com may ask customers to provide evidence for reported problems.
Goodoffer24.com will refuse to refund payments when game keys are reported as being redeemed already after the given time of 14 days after the delivery.
6. Refunds will not be issued due to your dissatisfaction with the product or if your computer does not meet the minimum Product requirements.
For full refund:
1. If customer bought a wrong game or do not want the game anymore, we can refund and take back the key within 14 days (Starting from the purchase date); but the key should not be redeemed.
2. If customer pre-ordered a game, and the key haven't been sent, he can ask for refund anytime before the delivery.
3. If the game key cannot be redeemed as usual, we will make a full refund our sent a replacement key after an examination of the problem.
Partial refund only happens:
When customer bought ≥2 games in one order, and if he asks refund for one of the game in this order,he will get partially refund of this order.
Please note:
If customer cancelled the order, we will pay for all the payments we have received from them, including the delivery costs (except for the additional costs resulting from the fact that you have chosen a different type of delivery than the most favorable standard delivery offered by us) Within a period of fourteen days from the date on which the notice of cancellation has been received by us. For such repayment, we try to use the same payment method you used in the original transaction, unless the payment service does not offer a direct way of refunding a payment in which case we will contact the customer to get information how we may refund the payment in other ways; in no case customers will be charged for these repayment fees.
We can refuse the repayment until we have validated the goods have been found to be in faultless condition; for game keys this means that they have not been redeemed.
If delivery has already been made, customer must immediately contact by e-mail with which they need to inform us about the cancellation.
If the already sent product keys have already been redeemed, reimbursement of the originally paid payment is excluded.
About AutoFull
GAMNG CHAIR FOR PRO TEAMS:The company to which AutoFull belongs has decades of experience in ergonomic computer chairs with an independent product development team.It has obtained more than 100 product patent certificates for the past few years, including design patents, utility model patents, accessory patents, etc, which leads this industry in product innovation.
Features:
The red gaming chair with footrest and ergonomic design adds stylish accent to your workplace and gamingroom. This computer racing style gaming chair has a cool look and is perfect for gaming and working.
--Nice gaming desk chair
--3.2'' height adjustable
--head pillow and Ergonomic lumbar pillow for free
--2D Adjustable armrest
--4.3'' comfortable seat cushion
--360°swivel
--90°-170° reclining&25° rocking
High quality carbon fabric

The upgraded material is more comfortable and durable, providing you with a better gaming experience.

comfortable seat cushion

11cm Anti-collapse sponge seat cushion.the density is 50% higher than common sponge used on gaming chair on the market.

3D bionic modeling lumbar pillow

It fits the curve of the lumbar spine and gives you a more comprehensive support for your waist.
Max to 170° recling

Nap extra comfortably with max to 170° backrest recline,AutoFull gaming chair with high backrest can recline to 170° so you can lie down completely strain-free while enjoying all the ergonomic support whenever you're watching your favorite videos or taking a power nap.

2D armrest

7 cm lift up and down, 45 ° left and right rotation,all is to find your most confortable position for your elbow.

170° recling & 25° rocking

Lean back 90° to 170° and find a suitable angle for a nap.

Stagger and enjoy the good time

AutoFull Logo embroidery

The exquisite AutoFull LOGO embroidery adds strength to your game
SGS level 4 Gas Lift

With authorized party mark to trace back manufacture; Higher pure nitrogen; Upgraded thicker gas lift.

Sturdy Nylon Base

Cutting design nylon base, tend to be lower to the ground, maximum weight capacity is 1136kg, the whole chair is suitable for people with less 350lbs.

Racing casters

Glide smoothly over most surfaces without worry as the XL PU Caster wheels are made to be durable yet floor-friendly.

AutoFull 2.0 PU leather

The inproved material is more durable than regular PU leather while retaining the flexible and smooth feel.